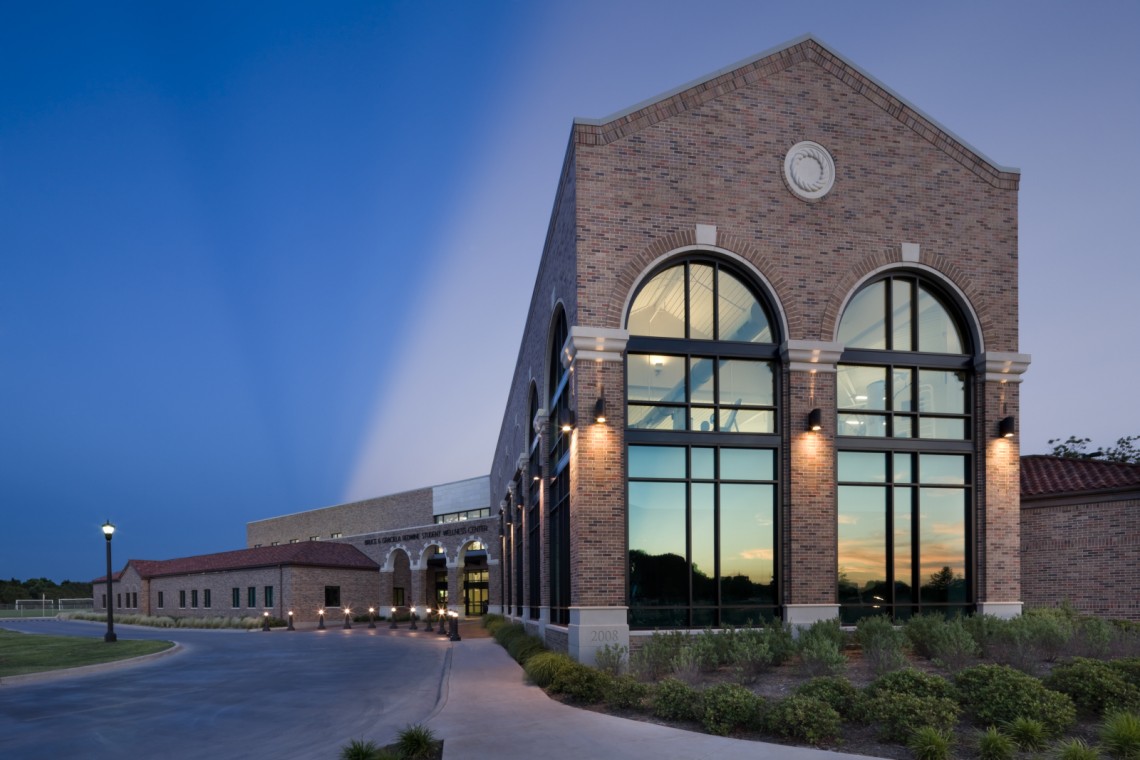 Bruce & Graciela Redwine Student Wellness Center
Vinson Health Center
This project combined student recreation and health facilities into one new wellness center. Our team was first charged with finding a location on campus, and came up with one that no one had envisioned before. On the bank of Sikes Lake and near other outdoor recreation amenities, what was viewed as a long shot turned out to be the glass slipper. It is also at the edge of campus at a major roadway intersection. The project suddenly became highly visible for the university, adding energy to the project. The design respects and follows the required style, scale, and materials of the existing campus buildings, but still presents itself as "one of the most striking on campus".
SHARE