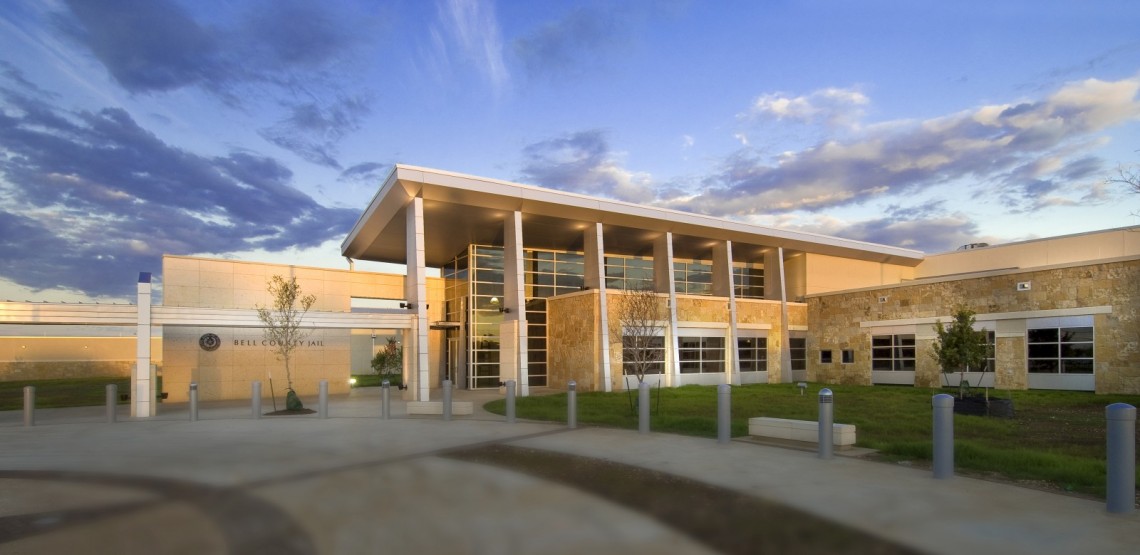 SIZE: 158,500 sf / 650 beds expandable to 1,400 beds
Bell County purchased a 75-acre site on the edge of town for a new courts and jail complex. We Master-Planned the site and later designed both buildings.
The jail is Master Planned as a 1,400 bed facility. The first phase includes 650 beds with a 24 bed infirmary. Support spaces such as the intake and release area are designed to support a County-wide system of 1,400 inmates. The jail also includes video visitation, detention administration, maintenance space, kitchen, and laundry. The facility can easily expand by simply adding housing clusters.
SHARE